Here at the ISC we provide access to a number of bits of data which can be used to dig into problems or even as an early warning system of unusual activity.  Well today's data has revealed a confounding one.  Port 62234, which traditionally has zero on near zero sources attempting to access it suddenly has hundreds of sources.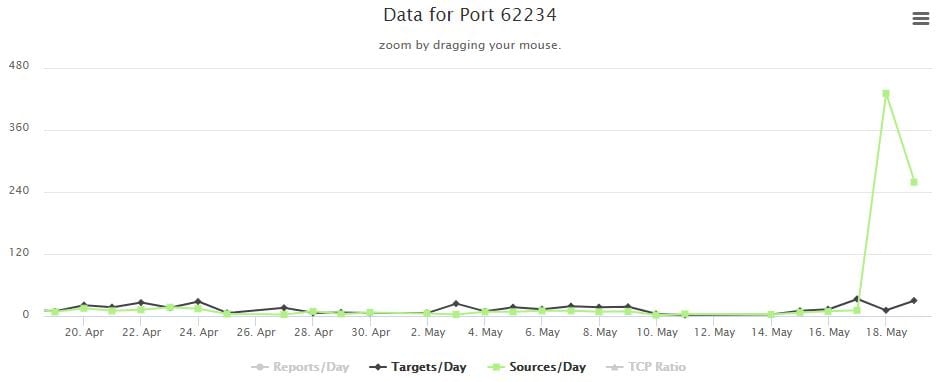 This port is not one I have seen as a target before, and none of my sources show any traffic on this port. A check of Shodan shows only 3 hits, and two of those appear to be BitTorrent related.  I am at a loss.  If any of you has further information,  firewall logs, or better yet, packet captures of this activity it would be appreciated if you could send it over for analysis.
— Rick Wanner MSISE – rwanner at isc dot sans dot edu – http://namedeplume.blogspot.com/ – Twitter:namedeplume (Protected)
(c) SANS Internet Storm Center. https://isc.sans.edu Creative Commons Attribution-Noncommercial 3.0 United States License.