INDUSTRY-LEADING TECHNOLOGY AND
A 24/7 SOC WORKING FOR YOU
Cyber threats are evolving rapidly. SMBs and Enterprise businesses are looking to their Managed Service Providers to provide them with cybersecurity solutions. Our managed SOC is highly-skilled in the constantly evolving threat landscape and will provide absolute security for your and your clients' network infrastructures.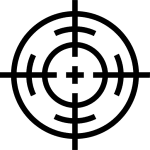 REAL-TIME THREAT DETECTION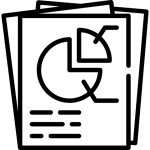 PEN TESTING AND VULNERABILITY SCANNING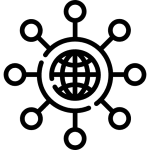 PROTECT YOUR ENTIRE NETWORK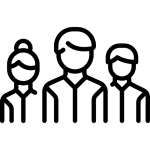 REDUCE YOUR IT/SECURITY WORKLOAD
REAL-TIME THREAT RESPONSE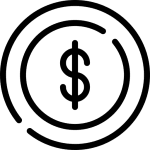 3 REASONS TO CHOOSE FORTIFY 24X7 FASTER DETECTION AND RESPONSE CONTINUOUS THREAT MONITORING
We Secure Your Computing So You Can Focus On Your Business
The security of your computer systems, corporate and customer data is guarded 24×7 by our US based SOC2 Type II certified Security Operations Center. Take Your Endpoint Security to the Next Level

Managed Detection and Response (MDR) gives our customers a cybersecurity operations team 24 hours a day, 7 days a week. Our service is delivered by combining endpoint security technologies trusted by organizations and security vendors around the world with the threat-hunting expertise of a SOC fully staffed by security analysts.

Project a fully customized OS decoy that will engage your adversaries and record all activity while deceiving them into engaging for far longer than with typical emulated honeypots. This results in the most detailed information and evidence for supporting investigations and developing adversary intelligence. Fortify EDN provides early detection of reconnaissance & lateral movement activity while protecting Active Directory, servers, IoT/ICS/SCADA and other high value targets.

The fastest way to gain control of your infrastructure and understand its behaviors. Fortify XDR provides behavioral detection across your entire infrastructure providing notification when prevention fails. To be secure you need to have visibility and prioritize threats across every endpoint, network, cloud and application in real time.
Your Security is Our Top Priority
Identify Technology Vulnerabilities
Not having IT personnel on staff should not hinder businesses from securing and protecting assets. The world of technology is fast-paced and scary. Our goal is to provide an empowering experience that is tailored to your company's needs. Risk management is an important part of your business portfolio.  No matter the budget, we pride ourselves on providing an unbiased assessment of cybersecurity products, services & solutions.
Minimize Cybersecurity Threats
Constantly evolving cyber threats are a growing concern for all businesses as cybercriminals do not discriminate between company sizes and industries. Small businesses are vulnerable to a higher cyberattack success rate and are attractive targets due to the lack of resources to safeguard business assets. It is mission-critical to identify existing cyber threats and utilize appropriate products and services to minimize exposure.
Implement Security Best Practices
Mitigate your cyber risks and  maintain proper hygiene whether you are a startup or a thriving business. We are well-versed in the cybersecurity industry and identify just about any technology to fill in the gap and keep your company secure with recommended tools. As you focus on your business growth in your industry, let us be the vendor neutral experts in creating a plan of action and to guide you to the bespoke security practices.
Cybersecurity Managed is the best investment we have made for our business. The availability and security of our systems is critical to ensuring our clients expectations are met. 
We engaged Fortify's expert security consulting to design the security and fraud prevention systems for the InvisiPay mobile payments platform. Because of their involvement, InvisiPay is the leader in secure P2P mobile payments. 
Fortify 24×7 came to our rescue when we were hit with ransomware and was able to recover all our data Since enrolling in their Cybersecurity Managed program, we have had zero incidents.
Cybersecurity Managed is the best value in Managed Security across the board.  Fortify did a security audit of our IT systems, showed us our exposure and fixed it all. We are now confident that our intellectual property and client data is secured.
When my QNAP NAS was victimized by ransomware, the Fortify team stepped in and stopped the progression of the malware, showed me how to close the vulnerability and saved my data. 
With Cybersecurity Managed, we definitely sleep better at night knowing that Fortify is watching our computers, networks and email systems.  We are impressed with how responsive Fortify is to our every changing business needs.